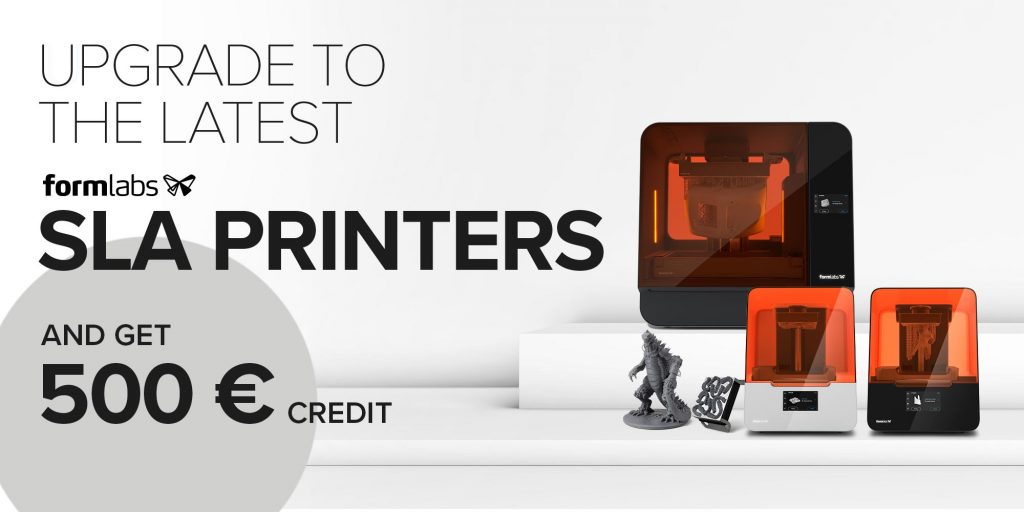 Already have a Formlabs Form 2 3D printer?
Then take the opportunity of buying a new Formlabs SLA 3D printer (Form 3+, Form 3L, Form 3B + or Form 3BL) and receive a credit of € 500 for materials and resin tanks.
Tell us the serial number of your Formlabs Form 2 3D printer and which Formlabs SLA 3D printer you want to buy.
Alternatively, you can call IB-CADDY on (01) 566 12 55 for an additional appointment.
You can also send us an inquiry at info@ib-caddy.si