Form 3B
3D printing for healthcare
The Form 3B is an advanced desktop 3D printer optimized for biocompatible materials.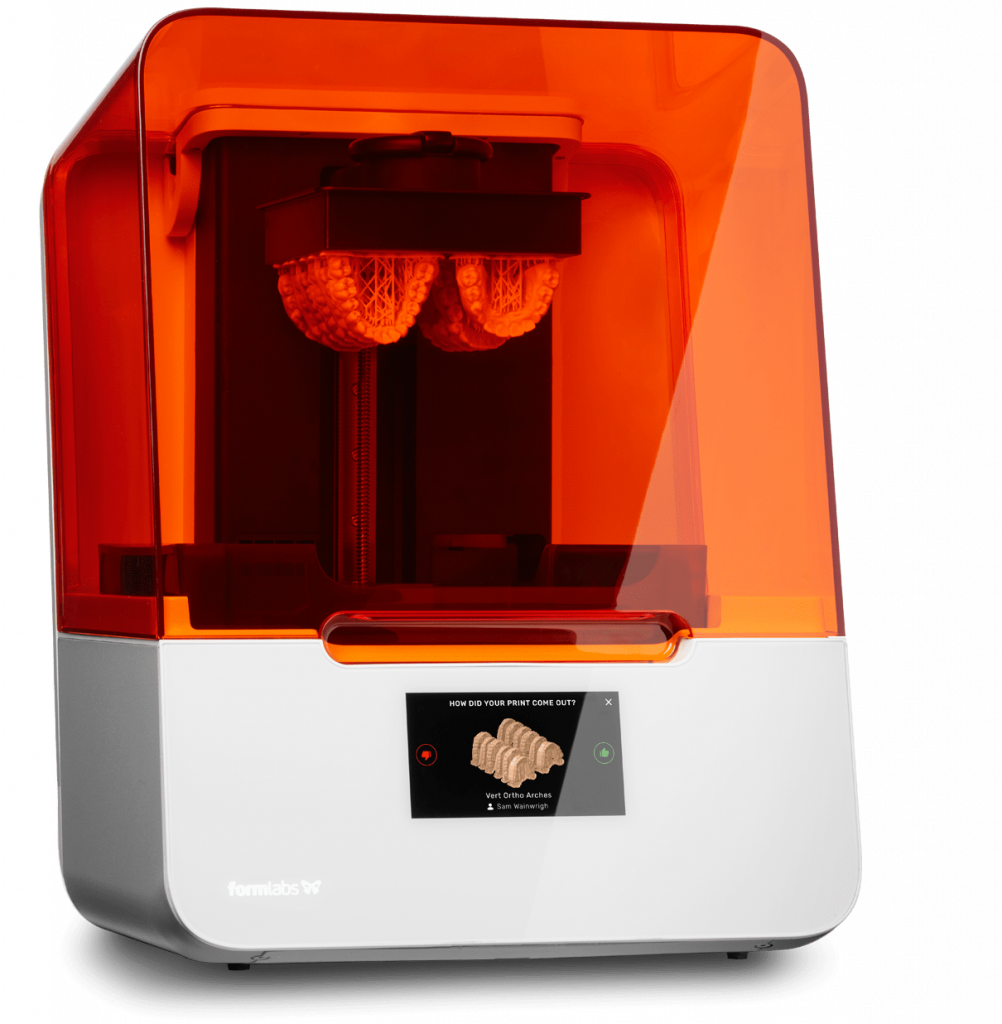 The Next Generation of Medical 3D Printing
Advanced Low Force Stereolithography (LFS)™ technology uses a flexible resin tank and a custom-designed, user-replaceable Light Processing Unit (LPU) to produce consistent, accurate prints. Reduced peel forces lead to incredible surface finish and part clarity, right off the printer.
25μm
XY Resolution
---
250mW
Laser Power
---
25 – 250μm
Layer Thickness
---
14.5 × 14.5 × 18.5cm
Build Volume
The Easy Choice for Medical Appliance Production
SCAN – Collect patient anatomy digitally using an intraoral scanner. Send scans to the lab with a digital prescription or to a design station.
DESIGN – Import scan data into CAD software, where the virtual design takes place.
PRINT – Import the designed CAD files into PreForm print preparation software for print setup and send them easily to a Formlabs printer.
PREPARE – Wash, dry, and post-cure printed parts. These parts can then be used intraorally or be used to produce various indications.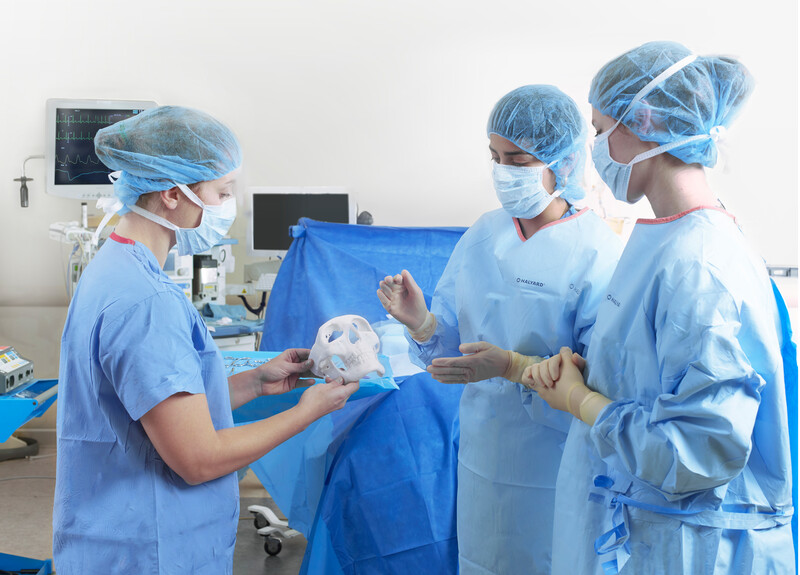 Low Force Stereolithography Technology
Pinpoint Precision
The custom-designed Light Processing Unit (LPU) inside the printer uses a compact system of lenses and mirrors to deliver accurate, repeatable prints.
Crisp, clean features:
The high-power-density laser is passed through a spatial filter to guarantee a clean laser spot.
Improved part clarity:
With LFS technology's improved layer registration and surface finish, translucent materials print clearer than ever, right off the printer.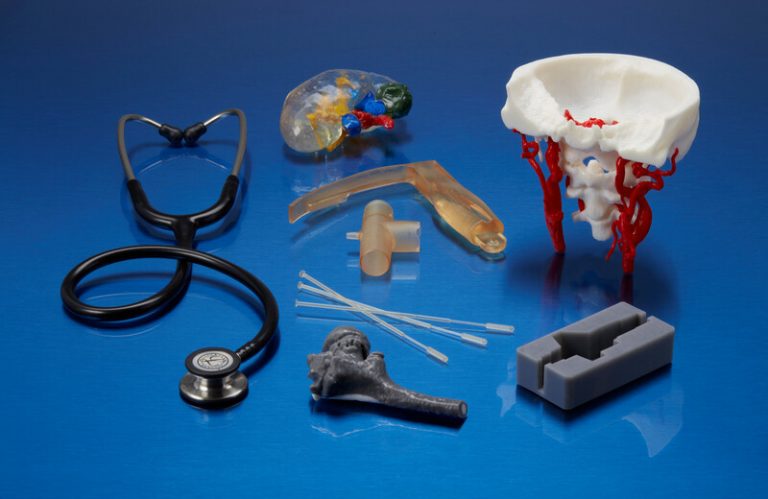 High-Accuracy 3D Printing Materials for Medical Labs and Practices
Bring production in-house or improve existing workflows with industry-leading Formlabs 3D printers. Our Medical Resins empower labs and practices to rapidly manufacture biocompatible and autoclavable parts.
3D Printing Software – PreForm
PreForm's automatic algorithms set up your print's layout, orientation, and supports, so anyone on your team can print successfully without specialized training.
Expert users can manually adjust a variety of parameters, such as support density and size, to fine tune results.
Design your model in standard CAD software, then import the STL or OBJ file into our print preparation software, PreForm. Get your model ready in minutes, upload to your printer, and let it build.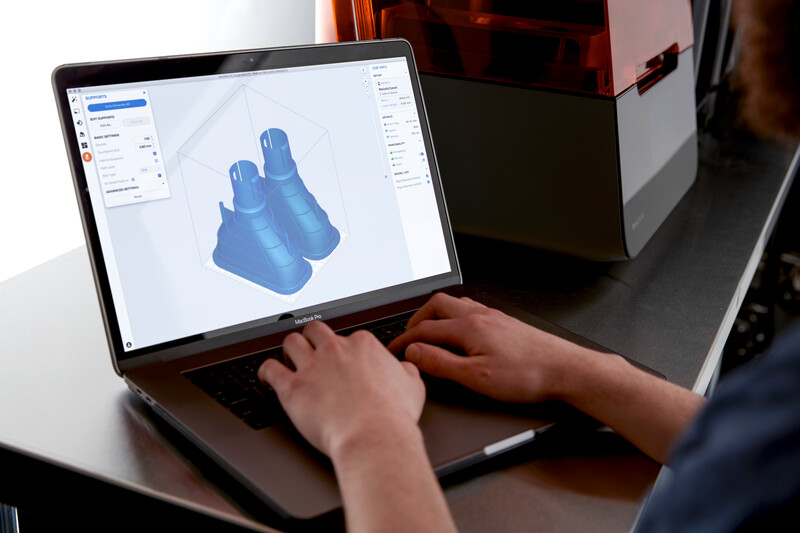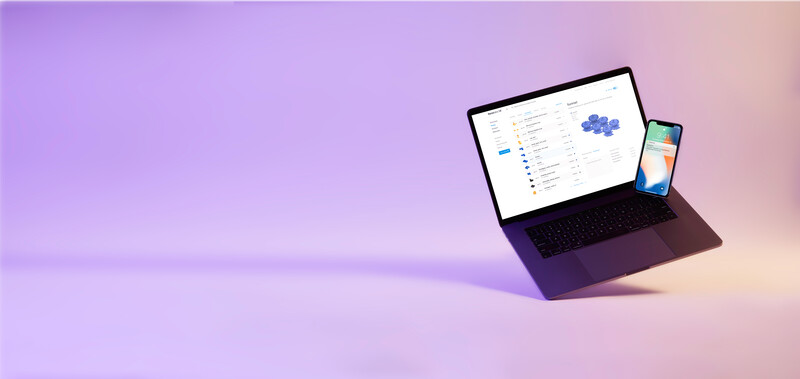 Follow your actions on Dashboard
Use your online Dashboard to manage printers, materials, and teams.
Manage your inventory of materials and resin tanks so you know when it's time to replace consumables.
Enable SMS and email notifications in Dashboard to receive notifications when prints are completed or your printer needs attention.
Prepare your printer before you leave, then start jobs from anywhere with Remote Print.
And much more!
Interested and want to know more?